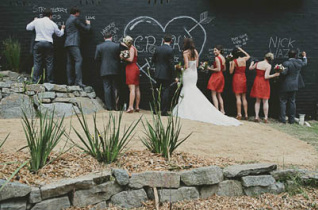 ---

I work closely with my clients to really get to know them, so that I can individually craft a meaningful ceremony to meet their needs and vision. My passion is creating meaningful ceremonies for all transitions in life: weddings, commitments, renewal of vows, birth blessings, namings, menarche ceremonies, funerals, memorial services, pet ceremonies, divorce ceremonies, and house blessings.

I have a number ways of working both face to face, and via email and phone. I begin my process with a questionnaire, as a way of getting to know you and your story a bit more.

I craft each ceremony to reflect the uniqueness and story of the people I am working with. This experience is one to be enjoyed - just an easy unfolding process of getting to know you, and hopefully a process of remembering and honouring for you.

Once I receive your feedback to the questionnaire, I begin to create a draft ceremony for you to start with. From there we continue to craft it until it completely meets your needs and vision.

Weddings
I especially love weddings, and feel very privileged to be a part of this very important rite of passage in people's lives.

A wedding is such a special rite of passage. The norm in our society is to get caught up in the 'dressing of the event', rather than the intimate process of preparing to step into the next chapter of your journey together as husband and wife - life partners. I truly feel the time leading up to your wedding is precious and can be just as powerful as the actual ceremonial day, if you step through it consciously together. So I encourage you to take time out together and alone to think about why you are having this sacred ceremony, envisage where you are going, and immerse yourself in the journey.

For weddings I have a separate process I work through with you to create your special, secret, sacred vows - it can be a powerful experience to hear each other's words for the first time in your sacred exchange of vows, on the day of the ceremony.

You will have unlimited time with me via phone, email, and face to face to deepen our connection, meet all of your needs, and share the journey of designing, preparing and facilitating your very important rite of passage.

During the process of designing the ceremony I will advise and guide you through all aspects of the ceremony, including music and choreography.

There are some legal requirements I lead you through with weddings, but there is huge scope to explore and express yourselves to your family and friends in your own way.

I take care of all of your legal documentation - including ordering your official wedding certificate on your behalf, if you wish.

The 'Notice of Intended Marriage' - Form 13 (NOIM) needs to filled out and lodged with me at least 1 month prior to the wedding date. To complete this form I also need to sight original copies of your birth certificates (certified copies cannot be used). If either of you have been married before, I will also need to sight the original copy of your certificate of divorce.

I supply my own PA system and can take care of any sound requirements for the ceremony. I can supply a signing table and chair, if required.

I liaise with you regarding what the wedding party is wearing so that I can subtly blend in and not distract from your photos on the day.

I hand bind a beautiful, full transcript of your ceremony to gift you - a memory to keep forever.

I recommend having a rehearsal a day or two before the ceremony day, which I facilitate - loads of fun and helps the day run smoothly.

I also provide you with information about relationship support services.

Please, don't hesitate to contact me with any questions or simply to have a chat. I hope to meet you in person one day. As I mentioned earlier, this is my passion; it is more than a job to me, and I have many years experience guiding life ceremonies.

Whatever you choose, enjoy every precious moment of your special journey.

---